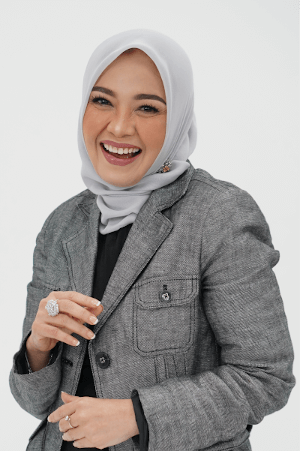 RATIH RACHMAWATY
CHIEF EXECUTIVE OFFICER
Ratih Rachmawaty has been part of AMAAN as Chief Executive Officer since 2020. Obtained a Bachelor of Economics degree from the Faculty of Economics, majoring in Accounting, Padjadjaran University, Bandung (1994) with a Cum Laude predicate, and received an MBA from Melbourne Business School, University of Melbourne (2000).
Has been in the banking sector for 24 years, and has focused on building a business model with the mass market segment in the last 15 years. She has served as President Director of BTPN Syariah (2017-2020) She is one of the key founders of Danamon Simpan Pinjam mass market business at PT Bank Danamon Tbk, microbanking business, and productive poor business at Bank BTPN.
Thanks to her persistence, she was awarded as one of The Top 10 Most Influential Women in Islamic Business & Finance and Financial Top Leader (2019) in the Sharia category from Warta Ekonomi. She is active in conducting studies related to micro banking in various countries, such as India, Mexico, Peru and Bangladesh, as well as special institutions working in the field of financial inclusion and poverty alleviation, such as the Grameen Foundation and the United Nation Capital Development Fund (UNCDF). She has also participated in various leadership trainings, such as those from McKinsey & Company and Harvard Business School, among others.