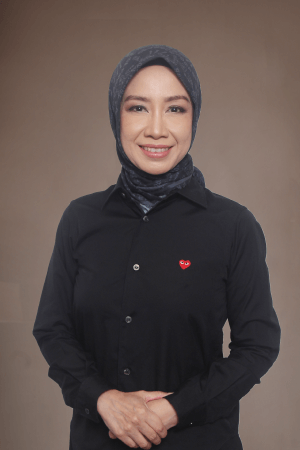 HANI HANDAYANI. I
HEAD OF BUSINESS PLANNING
Hani was born in Bandung, October 1971, and graduated from Industrial Engineering, Bandung Institute of Technology in 1994. She started her career at PT Bank Universal, Tbk as an assistant manager.
During her tenure at Bank Universal, she worked as Assistant Manager for Liability Products, Systems, and Procedures, Production Manager for Time Deposit Investment and Remote Banking Development, and Assistant Vice President for Product Development and Business Support.
Hani was also appointed by IBRA as a member of the merger team of PT Bank Universal, Tbk into PT Bank Permata Tbk in 2003. She then joined PT Bank Mega, Tbk as Assistant VP for Mega Grand Plan Project to prepare a medium term blueprint for the company. At the same time, she was also appointed as Head of Product Development and Investment.
In 2004, Hani joined PT Jaring Sinergy Mandiri as Head of Business and Product Development, and later appointed as Head of Service Quality and Business Development at PT Direct Vision (Astro TV). During 2005 to 2007, she was Senior Assistant Vice President at PT Bank Danamon, Tbk.
During 2008 to 2013, she served as Head of Business Strategy, Business Development, and Distribution and Sales Division at Bank Sahabat Purba Danarta. Since 2014, she has also served as Commissioner of PT BPR Dana Mandiri Bogor, one of the best rural banks in Indonesia (Infobank Award).