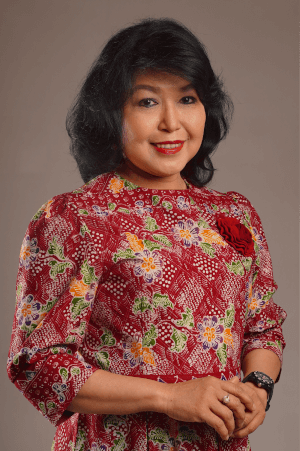 ADRIANI SURONO
HEAD OF BUSINESS CAPABILITY DEVELOPMENT
Adriani Surono is a former Senior VP at a National Private Bank in Jakarta with more than 25 years of working experience in Human Capital Development.
In June 2016, she completed the Harvard Program on Negotiation at Harvard Law School (Cambridge, USA), a consortium of universities from Harvard University, Massachusetts Institute of Technology and Tufts University dedicated to developing the theory and practice of negotiation and conflict management.
Adriani has also completed the New Leadership Certificate of Achievement at Cambridge Judge Business School (Cambridge, UK) in 2018 and the Presencing Foundation Program conducted by the Presencing Institute (an Organization within the Massachusetts Institute of Technology) in 2015 to develop a suite of leadership programs including a negotiation module.